Running a successful business means choosing the best equipment to increase productivity and efficiency. While you could go out and buy a separate device for each office function, do you really want to cut into your bottom line purchasing multiple machines?
With our Vancouver photocopier sales solutions, you won't have to.  Here are the top advantages that a multifunctional copier can bring to your business.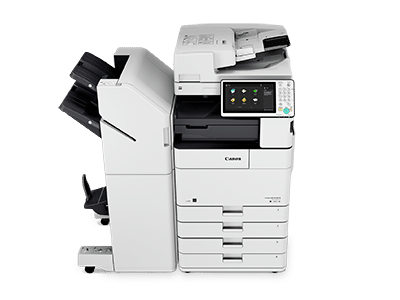 Offers four-in-one functionality
They are not called multifunctional copiers for nothing. This convenient machine offers four functions: copying, printing, 
scanning, and faxing. Just think about it—you will have all these options at the touch of a finger in one device, eliminating the need for different machines.
At Columbia Business Systems, we know how important convenience is for today's businesses. That is why we have partnered with the industry's top manufacturers to bring you the perfect multifunctional copier for all your business needs.
Prints from mobile devices
With today's increasingly mobile workforce, the ability to perform business functions off-site is a must. A multifunctional copier allows you to print from smartphones and tablets, from anyplace, anytime of the day or night.
When you choose Columbia Business Systems' Vancouver photocopier sales solutions, you can create a more efficient and productive workflow, printing from any mobile device using our multifunctional copiers.
Saves space
The rising cost of Vancouver real estate is always a concern for business owners. If you are looking for a way to reduce the amount of office space you need, a multifunctional copier can help you do just that.
Thanks to our multifunctional copiers, a small area of your office is all you need. With an all-in-one machine, you won't have to worry about printers, scanners, and fax machines taking up valuable company space.  
Saves money
Why spend more money buying several machines when you can easily just pay for one? And the savings don't end there either. When you go with an all-in-one copier, you will not only save on the initial purchase, but also avoid paying for maintenance on several machines.
When you want a proven product from a proven supplier, reach out to Columbia Business Systems for all your Vancouver photocopier sales solution needs. We offer complete sales and attentive after-sales support for Canon, Kyocera, Konica Minolta, and HP multifunctional copiers.